One Line Coloring is a very simple game that I'm certain many of us can remember playing when we were a kid, connect the dots.
The objective here is to connect the dots using a single line without overlapping any of the previous lines drawn, revealing a colored drawing. Once you have finished a level, the object that you have drawn comes to life in 3D form. This object will automatically be placed in an environment where you can view other objects you have finished in the same level pack. I really appreciate how they've used this kind of feature instead of just listing them in some kind of a gallery book. It gave me the sense of wanting to finish a whole level pack in order to see what the filled environment would look like.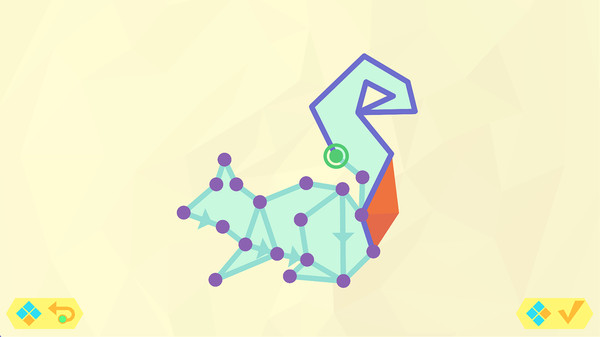 Unlike the usual connect the dots found on a children's learning book, One Line Coloring made some adjustments to cater a broader audience. Other than the mentioned single line, no overlapping mechanic, there are some stages that introduces, what I want to call, one way line. These are arrows found in various stages wherein some lines only allows you to go from a specific dot to another. This gives a good twist for the difficulty in my opinion, it makes you think more about where your lines should go. There are also some cases that a starting point is already decided.

The overall aesthetics of the game is amazing and will surely appeal to the younger audience. But I want to point out that moving around the menu was quite intuitive. I was having a hard time what some of the buttons exactly do during my first time around. I know that the game is going for a minimalistic look, but I'm there's a proper way of labeling the buttons without ruining the design. Also, once I've finished a whole level pack, I can't figure out how to view them in 3D altogether.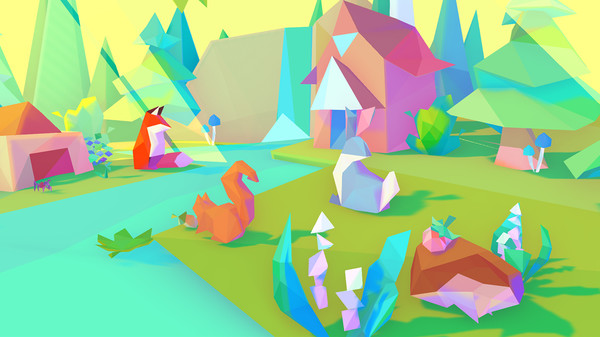 I'm just a casual gamer nowadays, but I still can get competitive at times. I like discovering new games and will try to support them through reviews whenever I can.